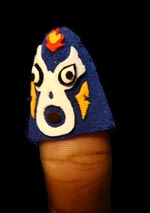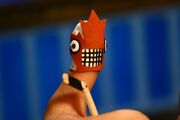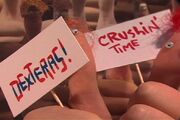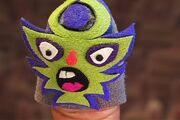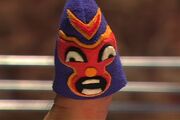 The Dexteras are the protagonists of TWF. The name Dexteras is short for the name
The Mighty Dexteras
. The majors of the Dexteras are the following from the leader down to the lowest in command. In
Season 1
-
Season 3
it's:
Vini Vidi Victory
,
Hometown Huck
,
Wasabi
,
Mr. Extremo
,
Face-Off Phil
,
Cleat Cunningham
and possibly
Danny Kaboom
.
Major Wrestlers
Vini Vidi Victory
Vini Vidi Victory is the leader of the Mighty Dexteras.
See: Vini Vidi Victory
Hometown Huck
Hometown Huck is 2nd in command for the Mighty Dexteras, and Season 1's Champion
See: Hometown Huck
Wasabi
Wasabi is the 3rd in command, and the best girl on the Dexteras.
See: Wasabi
Mr. Extremo
Mr. Extremo is arguably the best wrestler on the Dexteras, as he is the only two-time champion in the TWF.
See: Mr. Extremo
Face-Off Phil
Despite having never won a championship, Face-Off Phil is one of the best Dexteras on the team.

See: Face-Off Phil
Cleat Cunningham
Cleat Cunningham is the newest major wrestlers, and Season 5's champion.
See: Cleat Cunningham
Danny Kaboom
Danny Kaboom was a minor wrestler in Seasons 2 and 3, but the Stash's training allowed him to be a top contender for the Dexteras.
See: Danny Kaboom
Minor Wrestlers
Ad blocker interference detected!
Wikia is a free-to-use site that makes money from advertising. We have a modified experience for viewers using ad blockers

Wikia is not accessible if you've made further modifications. Remove the custom ad blocker rule(s) and the page will load as expected.