Round 1,
The Big Time tries locking in,and Says he got wrestling with clown but when Milty meets him by shocking him with a joy buzzer, with complete effect.
Round 2,
The Big Time times down, but before he can hit Milty, Milty places a whoopy cushion that The Big Time steps on, making the crowd laughs at him. Milty then puts a sign on his head saying 12:00 the crowd laugh again, The Big Time growls angrily at them telling he ain't no joke.
In Round 3, The Big Time Hits Milty, then The Big Time strikes Milty with The Time Bomb.
Notes
This marks the third appearance of Milty the Clown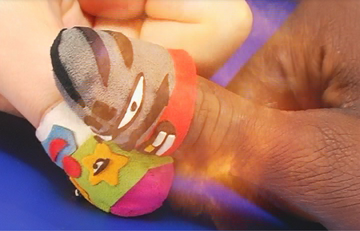 Ad blocker interference detected!
Wikia is a free-to-use site that makes money from advertising. We have a modified experience for viewers using ad blockers

Wikia is not accessible if you've made further modifications. Remove the custom ad blocker rule(s) and the page will load as expected.