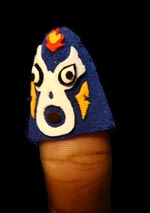 Series 4 is the 4th Season of Thumb Wrestling Federation released in 2009. The Champion was Mr. Extremo and the runner up was The Visitor.
Short Summary
With the TWF firmly in Gazillion Inc.'s hand, and with free rain control over The Slimy Sinistras, Bucks Gazillion looks to go 2 for 2 this year, totally by dishonesty. Can the Dexteras pull a trick out of their hat? Or will the Sinistras be too much to handle?
Wrestlers appearing in the Season
Dexteras *in order of appearance*
Weredog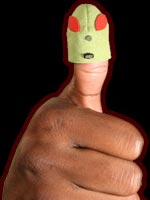 1* The Stash does not wrestle, but he appears to train the Dexteras to combat the sinistras after Hometown Huck loses

Sinistras *in order of appearance*

1* Does not wrestle, Interferes in many matches to help sinistras win.
Matches
Overview
Ad blocker interference detected!
Wikia is a free-to-use site that makes money from advertising. We have a modified experience for viewers using ad blockers

Wikia is not accessible if you've made further modifications. Remove the custom ad blocker rule(s) and the page will load as expected.