Round One: Cleat says that he's new to the TWF so he may be getting some saying wrong, but is confident he will beat Billy. Billy tells Cleat to not bother him with his trash talk, and punches him in the face, but Cleat laughs at the punch, calling it a joke. Goatetsky charges at Cleat, but Cleat moves out of the way and Billy hits a ringpost.
Round Two: Cleat Cunningham kicks 3 footballs, but Goatetsky puts the footballs in a trash bag and Cleat is distracted by two football fans who show Cleat a football game on TV, and they say that Manchester United scored a goal, pleasing Cleat. Meanwhile, Goatetsky lunges forward at Cleat and hits him with the trash bag.
Round Three: Cleat says that Billy gave him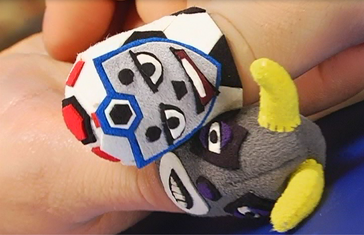 quite the surpise, and doesn't see that on his football pitch very often. Goatetsky says he play soccer, calling it a stinky sport for sissies. The fans get angry and tell Goatetsky what did he say then they say him to their faces. Goatetsky leaves the ring and the fans get into a fight with him. Billy enters the ring, stunned. Cleat says that's what Billy gets for insulting the "Greatest Sport in the British Empire", and pins him.
Ad blocker interference detected!
Wikia is a free-to-use site that makes money from advertising. We have a modified experience for viewers using ad blockers

Wikia is not accessible if you've made further modifications. Remove the custom ad blocker rule(s) and the page will load as expected.