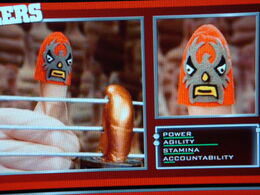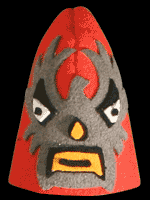 Captain Esplanade is a 
Dextera
and acts like a hero, but when its his time is to fight he was found cheering on the sidelines. His first appearances were during the match with
The Big Time
vs
Dorsal Flynn
, and the match between
Senator Skull
and
The Stash
when
Senator Skull
uses the
Super Skull
. There is a story that he was going to fight in
Season 5
and win against
Dwayne Bramage
, but the crew forgot untill it was too late.
His catchpharse is "Not I!".
He seems to be Milty the Clown"s coach
He seems to but has not been proven to be Weredog's best friend.
He is the assistant coach for the Dextaras
Ad blocker interference detected!
Wikia is a free-to-use site that makes money from advertising. We have a modified experience for viewers using ad blockers

Wikia is not accessible if you've made further modifications. Remove the custom ad blocker rule(s) and the page will load as expected.